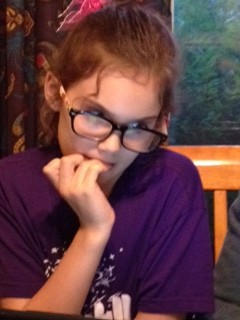 A friend is writing a book about decision management. She says that you can't manage time, but you can manage decisions. I think she might be right unless…….You have ADHD. Decisions are difficult for people with ADHD. Because decisions are difficult many times they over-complicate an issue. They take a walk down the "What If" lane.
An example might be trying to make a decision about what color of T-shirt to buy. Seriously! This is difficult for those with ADHD. Should they buy the blue, red or green one? They might stand there trying to decide for a good little while until……they either walk away without buying any, or they buy one in each color. As they walk away, however, they have buyer's remorse if they bought one in each color or near panic if they didn't buy any of them. They fear that if they decide that they want the shirt, they will be sold out, or they fear getting their credit card bill in the mail and having to explain to their spouse that they did it again! They couldn't decide so, they bought them all!
While you might think this is rather amusing, it's really painful for the Adult with ADHD. So what's the way out? A little self- talk would be in order here. Tell yourself that you would rather have different styles of shirts so you will only buy one. But which one will it be??? The one that goes with your eyes, of course. Hold the shirt up close to your face and see if it brightens your face. If it does, that's the one! It really is just that simple. Give it a shot and let me know how it works out for you! Oh, and by the way, this happens with non-ADHD people too, so listen up!