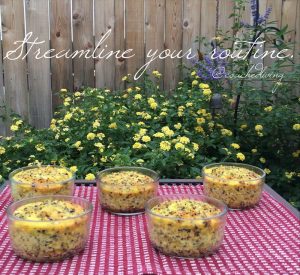 One of my clients wrote a document that she calls the "Jones Principles".  These are attitudes that she has learned throughout our coaching over the past several years.  One of the Jones Principles is the principle of multiplicity.  In other words, if you are going to put the work in, make it so that you will benefit from the it more than once. At the end of this article you will find a handy Jones Principles Checklist that you can download!
This principle really speaks to simplifying and streamlining your life. It can be applied to many facets and I will be talking about more of these in future blogs, but today I just want to introduce you to the concept.  One example would be when you are preparing a dish that may be time consuming, why not make two at once and put one in the freezer for later? This same client also mentions that when she shops for her son's winter clothing, she purchases several pairs of identical gloves so that when he loses a glove, he has a replacement right away. It saves him from having to throw the other out and helps her son salvage gloves during the winter. Furthermore, it's convenient for her because she doesn't have to keep making trips to the mall to replenish them during the winter season.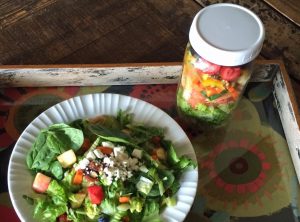 Probably the most helpful streamlining thing I do however is making salad for the whole week.  I put the salad in 5-7-quart sized mason jars, and voila! Lunch is done for the week!  The ingredients for my salad include romaine lettuce, spinach, carrots, red yellow or orange peppers, apples, strawberries walnuts and feta.  Bear in mind that the apples and avocados do turn a little bit brown, but it doesn't affect the flavor at all.  If you want, you could toss them in with a little lemon juice before adding them to the jar to help them retain their color (but I think it changes the flavor).
Another thing I do with food is I make Quinoa cups for breakfast.  I make them in 1 cup ramekins with lids and freeze them.  When I make these, I make a lot!  My oldest daughter loves them so I prepare around three or four dozen at a time.  Doing so in advance ensures that healthy breakfasts to start the day are available right at our fingertips!
Remember to download the Jones Principles Checklist below to get started!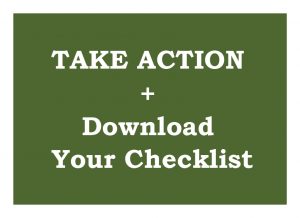 I'd love to hear about some of the things you do to streamline your life.  We learn by sharing with each other, so comment below and let's start streamlining together. You can grab a copy of my new e-book "Living Life Intentionally with ADHD, Open the Door to Your Potential" here. I hope you find it helpful!