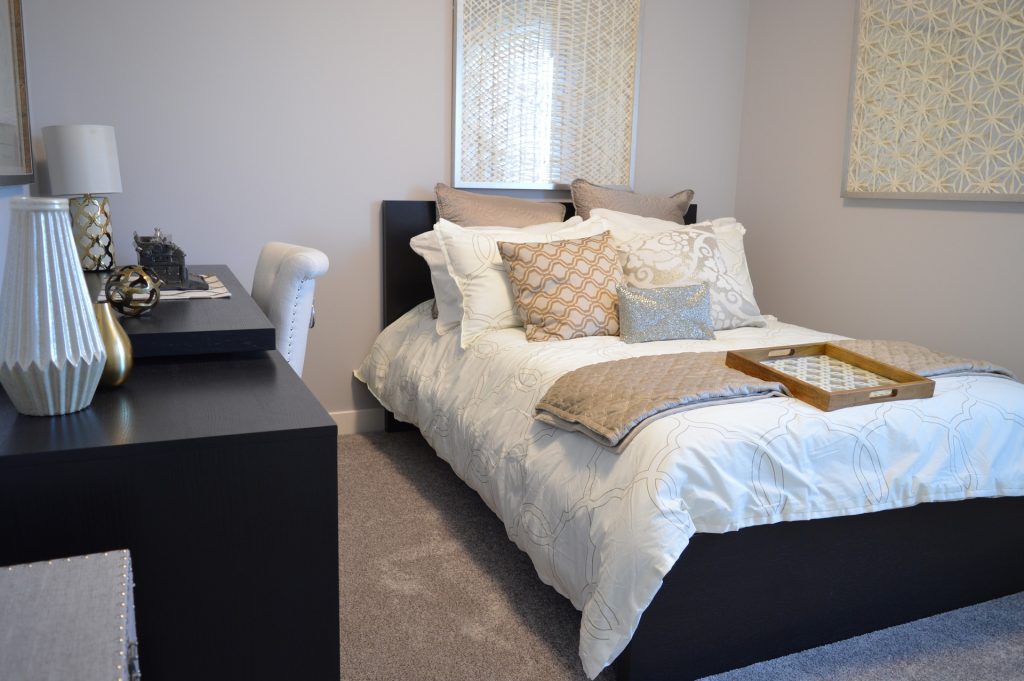 Last week, we talked about mental clutter and how it can impact your daily life. This week, let's talk about physical clutter. Learning how to managing physical clutter is a huge subject, but with some systems and structures, you can reclaim a sense of physical order in your life. Once it is under control, you will begin to notice that you are more relaxed and much less stressed when you are in your space. As an added bonus, I have a free clutter hack checklist that you can download at the end of the article to get you started!
To start, here are 10 clutter hacks that will streamline your life:
#1: Find a permanent home for the important things that you use on a daily basis. For instance, you could hang a key hook near your home's doorway. This is where your keys will live from now on. Never let your keys leave your hand until they are hanging on that key hook. Keep your wallet or purse, phone, planner, umbrella, jacket, or anything else important near the key hook so you will easily be able to grab them on the way out of the door. If you have the space and the budget, a mud bench can work well for this purpose.
#2: Deal with your mail. Before the mail leaves your hand, deal with it. Do an instant sort by standing next to the trash and/or recycle bin and toss your junk mail. Don't let it take up residence in a pile on your counter, desk, or table. If you find important mail, put it in a designated spot that you will go through once a week and take care of. If it is urgent, deal with it NOW. Not later.
#3: Keep projects and hobbies accessories together in bins or decorative boxes. Here, there are so many options for attractive storage that you can incorporate them into the décor of your home. Be sure to label them clearly to avoid the "out of sight, out of mind" tendency. Make sure that each family member has their own bin, just for their own miscellaneous stuff.
#4: Do a "race against time" when you need to do a quick clean up. Set a timer for 15 minutes and then hurry through the house, picking up as much clutter as you can. Remember that, while this will instantly improve the look of your space, you will still need to sort through the collected clutter at some point. This is a nice trick for when you only get 15 minutes notice before someone shows up at your door. This can actually become a fun game if you involve the whole family!
#5: Set an intention of 15 minutes every day to tidy up the places that are always a mess, such as your desk or a kitchen counter. Do this before you move forward with the rest of your day. It may take a week or more, but if you just stick with it, you will build a habit and it will get cleared. The only caveat here is that you must completely clear one area before moving on to another area. One step at a time.
#6: Live Clean. Set an intention that you will clean up as you go. If you use a bowl, a spoon, and a cup for breakfast, it goes straight into the dishwasher, not on the counter or in the sink. If you pull out 5 different outfit ideas to wear to school or work in the morning, re-hang or re-fold the items and put them away before leaving the area. (If you choose your outfit the night before, this problem could be eliminated altogether).
#7: Keep an empty container (maybe a box or sack) in your closet. When you find something that you don't love, or doesn't fit, or for some reason you don't choose, put it in your container to donate. There are plenty of people who will be delighted to have these items. When the container is full, take it to your donation location of choice.
#8: Don't buy more than you can use or more than you can store. If your pantry is small and storage space is scarce, buy only what you can comfortably store. If you buy more, the newer items might get piled on top of the older items, which won't be discovered until well past the expiration date. This wastes money, time, and is unsightly.
#9: Keep travel items together. You may end up with duplicates of some things, but it will be worth it when you pack and arrive at your destination. Going on too many trips to Walmart after arriving at my destination taught me this one. Remember that cosmetics, medications, and some personal care items have expiration dates. These are the things that you should not store, but rather have them a checklist so that you can pack them as you go. Create a packing list. You can start it now, and add to it the next time you travel. I actually have two, one for road trips, and one if I am flying. Believe me when I say that I have a lot of comfort items that I like to take with me and flying doesn't allow for some of them.
#10: Consider going digital with your reading. When purchasing a new book, see if there is a digital option and get the app to read it on your device. Magazines can be a huge clutter issue. I admit that I still like holding a magazine in my hands, but I am moving towards going digital as each subscription expires. The upside of going digital is that you have all your books, magazines, and reading material in the same place to take with you when you travel!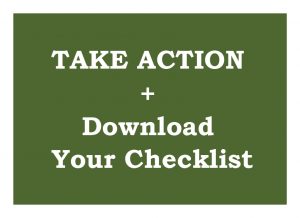 As always, baby steps. Even one small change today will make a big difference tomorrow.