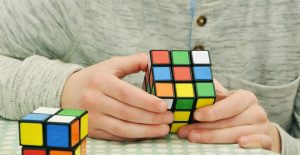 Keeping yourself occupied and focused is a constant struggle for those with ADD/ADHD. Long-term projects can be difficult, as you might get distracted midway through. Feeling passionate about an activity, however, can keep you invested in it. That is why developing hobbies and pastimes that you love can help keep you focused and engaged for lengthy periods of time.
Because of the way that brains with ADD/ADHD work, some people may find that, after years of enjoying a beloved hobby, they may suddenly lose interest in it. This is a good reason to have a number of hobbies and pastimes that you can cycle through. When you get bored of one, you can jump to another! Here are a few ideas of pastimes and hobbies that can be great for ADD/ADHD:
Exercise
Exercise can be a fantastic pastime for those with ADD/ADHD. Of course, exercise should be a fantastic pastime for EVERYONE, as the benefits are countless. Improved overall health, stress relief, depression relief, physical fitness… But there are some additional benefits for those with ADD/ADHD.
If you are constantly dealing with an almost overwhelming amount of energy, high intensity exercise can be a great outlet for it. This could be running, jogging, biking, basically anything cardio-based. If you feel yourself getting bored during the exercise, try on some headphones and listen to music or a podcast while doing it.
Low intensity exercise, such as yoga, also has multiple benefits for ADD/ADHD sufferers. Yoga can build self-awareness and make you far more conscious of what is going on in your head. The breathing exercises can bring a sense of calm, while keeping yourself in the yoga postures can help bring about a positive focus.
Brain Puzzles and Games
For ADD/ADHD sufferers, mind puzzles and games are perfect for those that want to keep their minds occupied for short to medium lengths of time.
A great mind game to try is a Japanese game called sudoku. It involves filling a 9×9 grid in with numbers from 1-9 (but don't worry, no math is required). A sudoku puzzle can be done anywhere, as long as you have paper and pencil (or smart phone and finger). Aside from the fun of playing, you also get a solid endorphin kick when you successfully solve a puzzle! And hey, if sudoku isn't your thing, you could always try similar games like crossword puzzles or Picross.
Toys
Toys, they aren't just for children!
Adult friendly toys, like Lego, can be a mentally stimulating activities that also keeps your hands busy. You don't have to worry about getting bored with Lego, because you can always just break down a set and then create something new with it. It's a fantastic toy to express creativity. And if you have kids, this could be the perfect activity to do with them!
A toy that can be very helpful for releasing nervous energy is a yo yo.  Even learning a few simple tricks can keep your hands and brain busy in a low-pressure way. If you ever want to see something amazing, take a look at yo yo champs on Youtube.
And I bet you've heard of fidget spinners. These hugely popular toys are also a useful tool for ADD/ADHD sufferers. Many people find that spinning fidget spinners can have a calming effect, and that can be a huge boon for for those who suffer from ADD/ADHD related anxiety.
Finding a hobby that you love can be an incredible win for someone with ADD/ADHD. It gives you something that you can focus on and keep you from getting bored. If you'd like to talk about hobbies and passions and how they can play into managing your ADD/ADHD, feel free to contact me today. In an  ADD/ADHD coaching session, we can narrow down activities and try to find the right hobby or pastime for you.