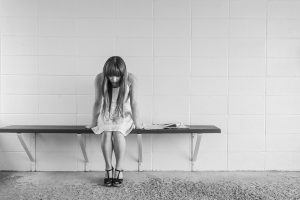 Here is a fact: dealing with your ADD/ADHD on a daily basis can be absolutely exhausting. It can take a lot of energy to push forward through your day, trying to find structure and focus while ignoring distractions. Trying to manage all of this, while also living your life, can build up huge levels of stress. And stress just makes everything that much harder than it already is.
An important part of ADD/ADHD management is simply stress management. It's learning ways to effectively release stress in a healthy and effective manner. Depending on the severity of your ADD/ADHD, some of stress management strategies might be more challenging than others, but all of them are worth a try to minimize your stress level and make getting through your day just a little bit easier.
Exercise
In a previous blog, I talked about how exercise can be a great hobby for those with ADD/ADHD. High intensity exercise, such as running, biking, and other forms of cardio, are great for working out nervous and excess energy. Lower intensity exercise, such as yoga, Pilates, or even going for a nice walk can help calm the brain. All exercise releases endorphins that can help elevate your mood.
If you find that you generally get bored and distracted when you exercise (as some methods of exercise can be quite tedious, even for those without ADD/ADHD), I recommend getting a good pair of headphones and listening to music, podcasts, or audiobooks to keep yourself entertained while you workout.
Breathing
When we get stressed, we get tense. When we get tense, we hold our breath. Not breathing basically locks tension into the body. By releasing your breath, you can release that built up tension and stress.
There are many activities that can help you with breathing and stress relief. Meditation, although potentially very difficult for those who are easily distracted, can help you to calm and release your breath and improve your focus. As I mentioned above, exercise can get your blood flowing and will force you to breathe, with exercises like Pilates and yoga being especially great at helping you release your breath.
Sleeping
If there is one thing that you can do to improve every aspect of your life, it is getting enough sleep at night. A lack of sleep can negatively impact your concentration, focus, mood, and stress level. Without sleep, our brain can't function properly and, when you are already dealing with a condition such as ADD/ADHD, sleep deprivation can make a bad situation even worse.
If you suffer from insomnia or other kinds of sleep disturbances, there are a number of things you can try to maximize your rest. If your mind races as you try to fall asleep, put on some calming music or other kinds of audio that you can focus on. If you often wake throughout the night, you could try a natural supplement like Melatonin that may help keep you in a restful sleep. In a strategy that dovetails nicely with stress relieving exercise, a workout earlier in the day can tire you out later, so you will be able to get a good night's sleep.
Build Structure in Your Life
A lack of structure can be one of the main causes of stress in the lives of many with ADD/ADHD. Not having structure in your day can make everything harder. Building a daily schedule and sticking to it can provide a focus to your day, give you a goal to head towards. Breaking that structure can leave you rudderless, putting you in the stressful situation of feeling like you are going in circles.
Work with a Coach
Working with an ADD/ADHD coach can be a huge stress reliever. You will be doing something to proactively tackle your ADD/ADHD related issues. The feeling that you are actually doing something productive can release huge amounts of stress. Another way a great coach can help is by listening to your concerns and frustrations, possibly even providing you with some solutions or strategies like the ones above. Sometimes, you just need to vent to someone who knows what you are going through and knows ways that they can help. If you would like an ADD/ADHD coaching session, where we can work through your particular challenges and come up with potential, stress relieving solutions, please feel free to contact me today. I would be delighted to assist you in find personalized strategies to help with stress relief, as well as help you manage any other frustrations related to your ADD/ADHD.