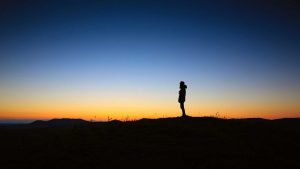 "Self-discovery" has somehow earned itself a bad name.
Over the last 30 or so years, self-discovery has become a bit of a buzzword for every self-help guru out there. Many people claim that it is the solution to every problem in life. Others claim that self-discovery will lead to a particular branch of spirituality. Most, though certainly not all, of them are trying to lead you down the path of their own particular system of self-help. You want to know my opinion about self-discovery: it is about YOU.
Self-discovery is exactly that. It is when you take time to examine truths about yourself, maybe even coming to some realizations about your virtues and flaws that you've never thought of before. It is truly one of the most pure forms of "self-help" out there because you are the one who does all of the work. Yes, guides and coaches can be very useful to help facilitate these discoveries (I wouldn't be an ADD/ADHD coach if I didn't believe that) but the real work has to come from you.
Self-discovery can be difficult enough for someone with a "normal" brain, but for someone with ADD/ADHD, it can be especially tough. For many people with the condition, they've been told their entire lives that something is wrong with them. That they have an affliction that needs to be treated or suppressed. This kind of negative reinforcement can cause massive amounts of self-doubt, even in adults. You can imagine (or have lived through) what children with ADD/ADHD have to deal with. Being told that there is something wrong with you can impede self-discovery and make it into something that many people don't want to face. But believe me, the only way you will be able to make it through to the other side will be to do the work and learn about yourself.
Self-discovery for those with ADD/ADHD will obviously have a lot to do with how they perceive their condition. Everyone's ADD/ADHD is a little bit different, with some cases being far more severe than others. A part of your journey of self-discovery might include coming to terms with your ADD/ADHD and simply accepting it as part of who you are. For many people, this conclusion can bring them a measure of peace as they stop "fighting" against it and instead start to "manage" it. For others, self-discovery might include redefining their condition. For example, some people consider their ADD/ADHD to be a literal superpower, an ability to hyper-focus on something in a way that most people cannot.
There are so many different paths of self-discovery out there. Yours might include a spiritual component. For example, Zen puts a heavy emphasis on self-discovery. You might find your method of self-discovery to be in meditation or yoga. Physical fitness is another way that you can bring clarity to your mind, so maybe your path to self-discovery might include running, biking, or weight-lifting.
Of course, a tried and true method of self-discovery involves working with a coach who is experienced in helping guide people to their truth. As an experienced ADD/ADHD coach, I know the difficulties that people with the condition have to face and I can help you navigate them. If you'd like to book an appointment so I can help you on your road to ADD/ADHD self-discovery, please feel free to contact me today. No matter what road of self-discovery you choose, finding your own personal balance between ADD/ADHD and the life you desire is possible, and the work always begins with self-discovery!