Do you cringe when you think about Valentine's Day? It's okay. Many, even in healthy relationships, don't love the pressure the holiday can bring. Roses, fancy dinner, romantic card? For singles, the day can be a reminder that they haven't found a match or renews pain over a recent break-up.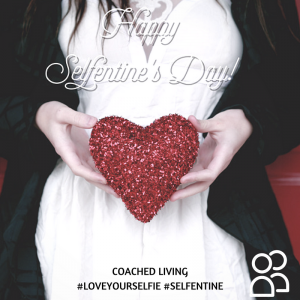 While Valentine's Day likely hailed from a drunken fertility feast called Lupercalia in ancient Rome, it became much sweeter over time and morphed into what it is today thanks to Hallmark back in 1913 in their effort to get lovebirds to buy their cards instead of the traditional homemade cards that had been around since the Middle Ages. With the commercialization of Valentine's Day, it seems every industry tries to capitalize on it, making the holiday sales top around $18 billion this year. Yes, that's with a "b".
Then there's Galentine's Day, which started based on the character Leslie Knope from Parks and Rec back in 2010 celebrating female friendship on Feb. 13th. Brands were quick to jump on this unofficial holiday as well. As a friendship coach, I love the idea of honoring your friends this week. Research shows that those with close friendships are happier and even live longer!
And yet…what if you are an introvert or you just don't really want to celebrate by going out or having a bunch of people in?  My brilliant, lovely daughter, Jessica, who shares a lot of my introvertedness (new word!) gave me this idea about celebrating "Selfentine's Day." Those who are single celebrate "Single Awareness Day"(SAD, which isn't an uplifting acronym, is it?) in lieu of Valentine's and use the day as a treat yourself day, which is great, but the nice thing is you don't have to be single to celebrate Selfentine's Day! It's a day to empower yourself to gift and give yourself the kind of day you would like, putting no pressure on a mate if you have one, or girlfriends – just you!
It might look like one of my favorite topics; extreme self-care. We each have our own preferences but here are some ideas to get you started.
Start this special day with treating yourself to a massage. Make it a good one, maybe splurge on a spa day.  You could add a facial, get your nails done, spend some time in the sauna or ice room.  Whatever you enjoy! (Even better you don't have to make the day fall on Valentine's Day – schedule it for Saturday or Sunday to give yourself more free time!)
Prepare your favorite dinner and set the table complete with candles and fancy dishes. Add soft music in the background and you have yourself a very nurturing environment for your Selfentine's dinner. Take your time eating. Savor every bite.
Read a book for pleasure. Put away all those books and articles you've saved up for work, they are for another time. Find a nice comfy place to sit, with your favorite throw or blanket nearby, maybe a cup of tea or your favorite beverage, and indulge! Let yourself be swept away in the story you are reading – phone in another room so as not to get distracted.
Find a movie on Netflix or your favorite channel – guilty pleasure viewing. Put on your comfy PJs, stock your coffee table with Godiva and wine or buttery popcorn. Don't hold back.
If the weather is cold where you live, build a fire in your fireplace, put some music on, and have a dance party in your living room! Crank. It. Up.
If the weather is warm where you live, go on a nature walk, breathe in the fresh air. Notice the wildlife and the landscape. Allow yourself to feel, really feel the appreciation for all that you are and all that you have.
As a life coach, the place that I begin is with YOU, the individual. Your dreams. Your personality. Your passions. It's up to you! You can opt out of a holiday or even celebrate all three – Galentine's, Valentine's and Selftine's. I'd love to see you share your activities with a fun post on Instagram with the hashtags #loveyourselfie and #selfentine. Remember to tag @coachedliving so I'll find it easily. I'll pick a winner on Feb. 15th to win a $10 Starbucks gift card.
They all begin in the same place – loving yourself first.  No matter which one you are celebrating, be sure to make it special. If you'd like to learn more about working with a life coach to navigate the journeys through love (all sorts), friendship and careers, contact me to find out more about one-on-one coaching and group coaching.
Happy LOVE Week!